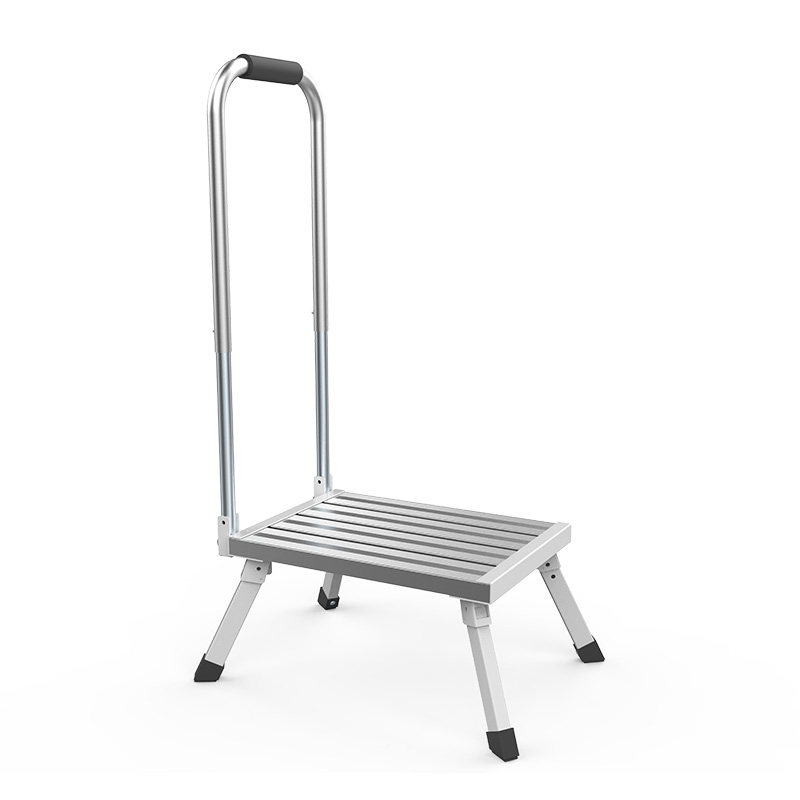 Wide Step Stool with Handle WK3501F
Model Number: WK3501F
Place of Origin: Foshan, China
Brand Name: WIREKING
Size: 1 step
Material: Aluminum + Steel
Open Size: 53.6x39.4x82.5cm
Fold Size: 46.6x39.4x12.9cm
Net Weight: 3.9kg
Package Size: 47.6x40.5x22.2cm (2pcs/ctn)
Max. Load Capacity: 150KG
Standard: EN 14183
Certificate: GS
PRODUCT Description
The one step stool with handle is designed and produced by Wireking, is very suitable for the elderly and children because of the wide step and top handle.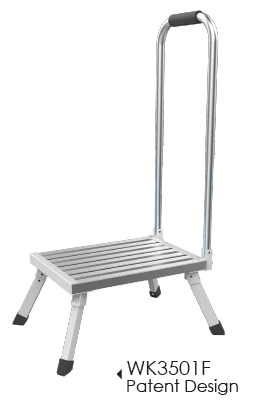 Main material: aluminum+steel
Color: white+silver
Max load capacity: 150kg
Standard: EN 14183
Certificate: GS
Size:
Item No.

Open size

(cm)

Fold size

(cm)

Net weight

(kg)

Package size

(cm)

Pcs/

Ctn

Loading QTY(pcs)

20′GP/40′GP/40′HQ

WK3501F
53.6x39.4x82.5
46.6x39.4x12.9
3.9
47.6x40.5x22.2
2
1214/2616/3130
Features
1.lightweight aluminum+steel construction.
2. With a safe adjustable handle hold you climb up and down safely.
3. Wide step, make it stable to stand and comfortable to sit.
4. Anti-slip streak design makes it safe when you standing.
5. Anti-slip foot cover design makes it safe when used.
6. Meet EN 14183 standard and GS certificate.
7. Easy to carry and store.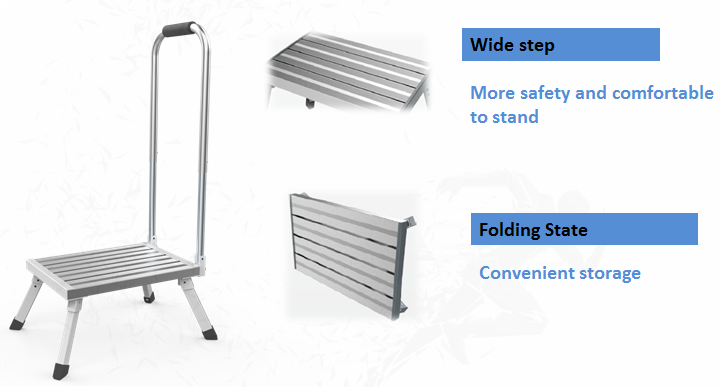 Scenes of use:
Living room, bedroom, kitchen, office, bathroom, book store, etc.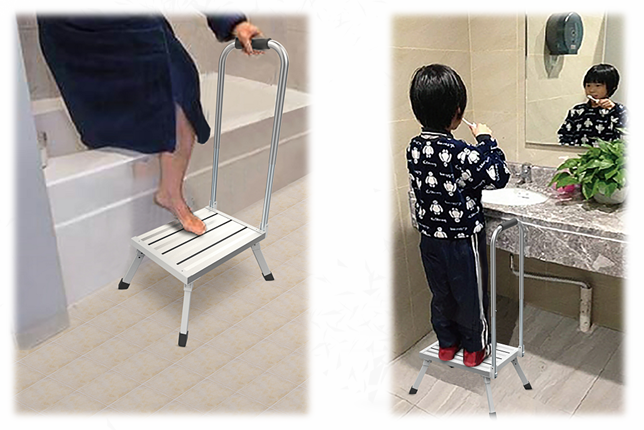 CONTACT US


Guangdong Wireking Household Products Co., Ltd.
We are always providing our customers with reliable products and considerate services.
If you would like to keep touch with us directly, please go to contact us