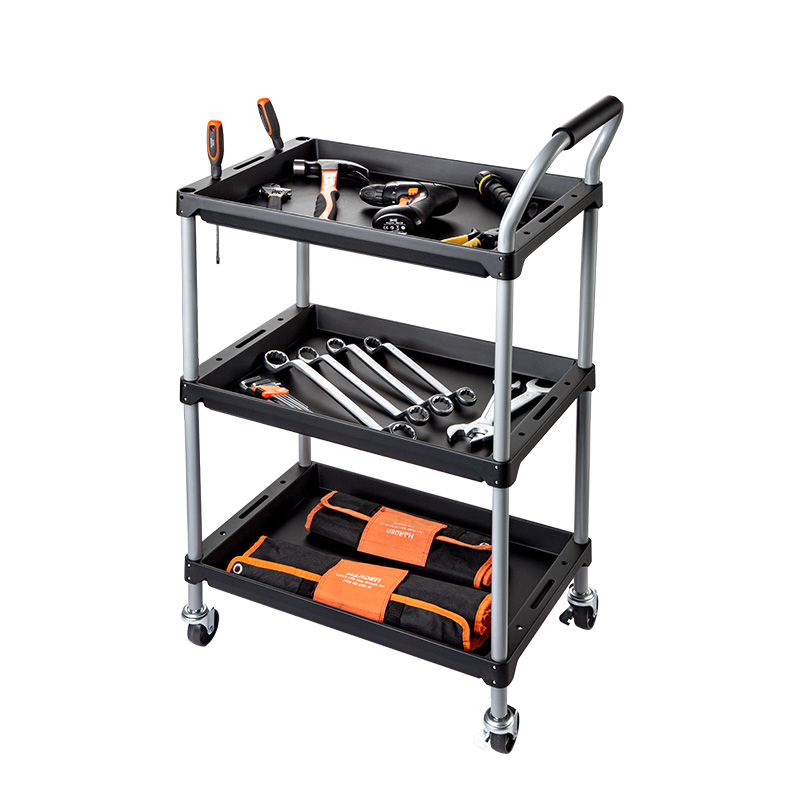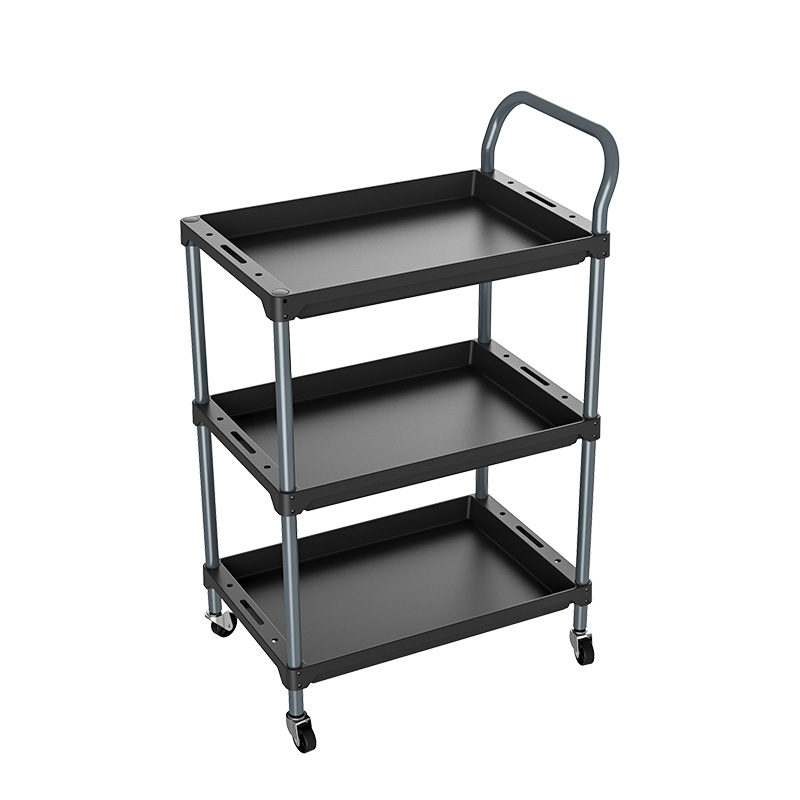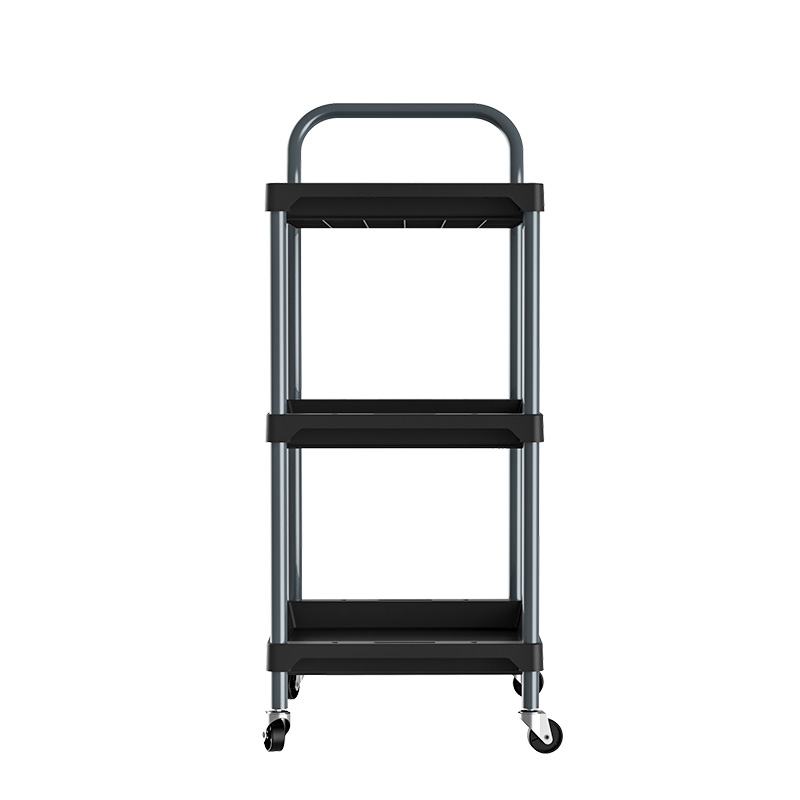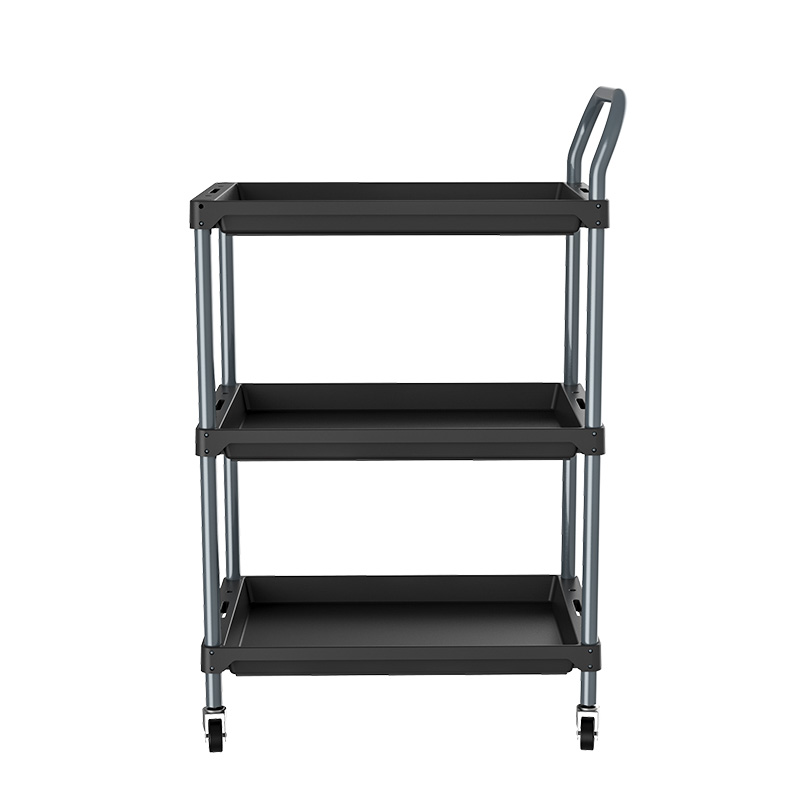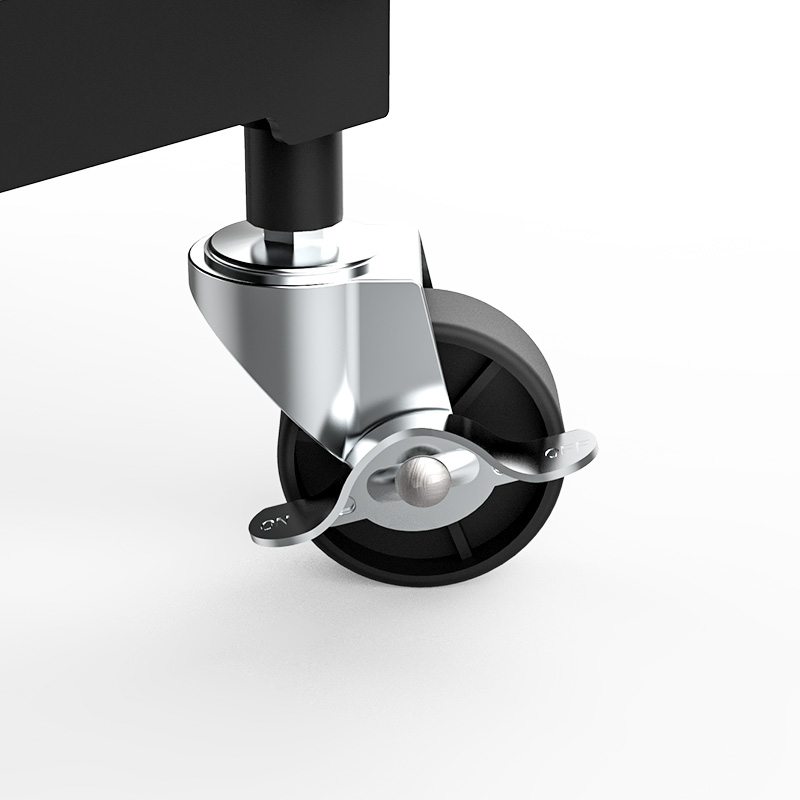 Multifunction Tool Cart WK5008-3
Model Number: WK5008-3
Brand Name: WIREKING
Place of Origin: Foshan, China
Size: 3 Layers
Material: PP + Steel
Open Size: 60x40x97.3cm
Net Weight: 6.6kg
Package Size: 60x14x41cm
Max. Load capacity: 60kg
PRODUCT Description
The Multifunction Tool Cart WK5008-3 is designed and produced by WIREKING.
It is made of lightweight steel+PP construction, 60kg max load capacity that can load and arrange many tools or other things.
For this tool cart, the most distinctive feature is big size tool box. And it is suitable for using in multiple scenes, like living room, kitchen, garden, garage and so on.
Besides, the tool cart with soft foam handle and 360° universal wheels (fixedx2, flexiblex2), you can use it easily and comfortably.
Regarding the assemble, we have adopted a tool-free installation design, just press the snap button to insert it when installing, and installation time is only about 3 min.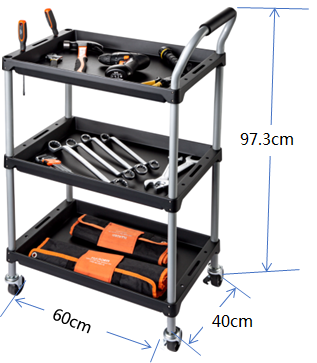 Main material: steel+PP
Size: 3 Layers
Color: black+silver
Max load capacity: 60KG
Size:
Item No.

Open size

(cm)

Net weight

(kg)

Package size

(cm)

Pcs/

Ctn

Loading QTY(pcs)

20′GP/40′GP/40′HQ

WK5008-3
60x40x97.3
6.6
60x14x41
1

839/1710/1954
Features:
1.Lightweight steel+PP construction.
2.Comfortable foam handle can make you use it comfortably.
3.360° universal wheels can make you use it easily.
4.Big size tool box can easy to storage and sort out things.
5.Space saving package.
6.Easy to transport and use in multiple scenarios.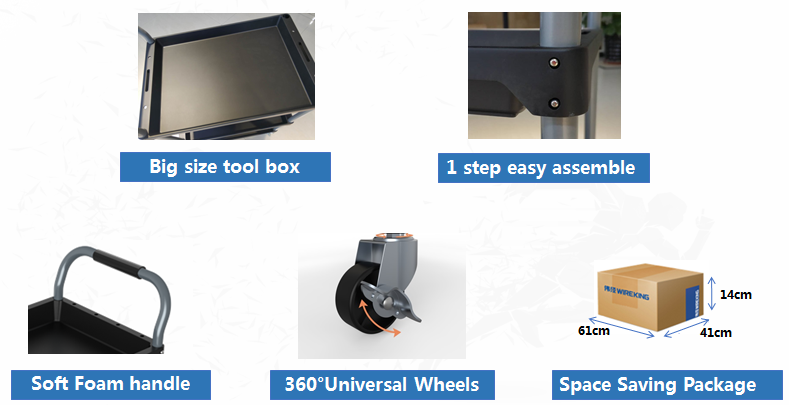 Scenes of use:
Living room, kitchen, garden, garage etc.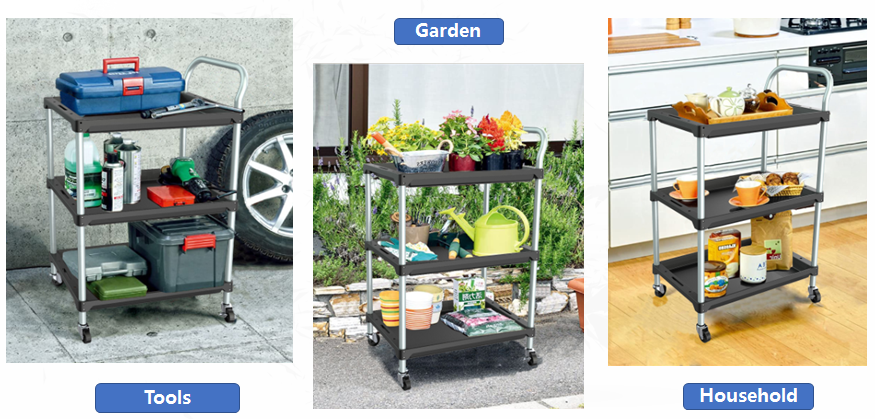 CONTACT US


Guangdong Wireking Household Products Co., Ltd.
We are always providing our customers with reliable products and considerate services.
If you would like to keep touch with us directly, please go to contact us