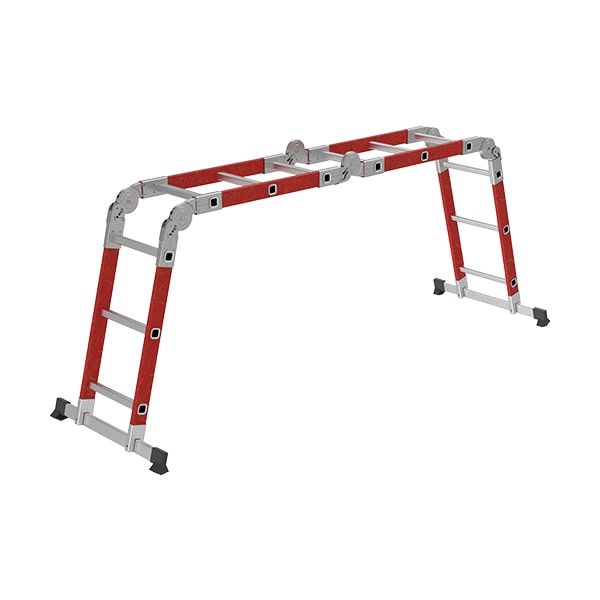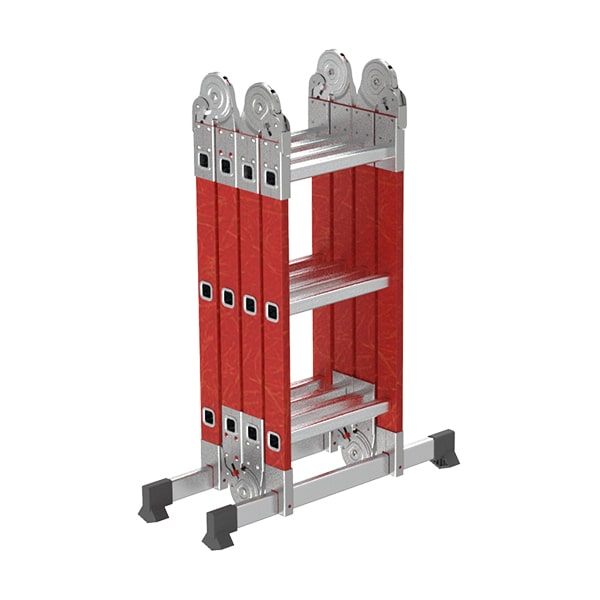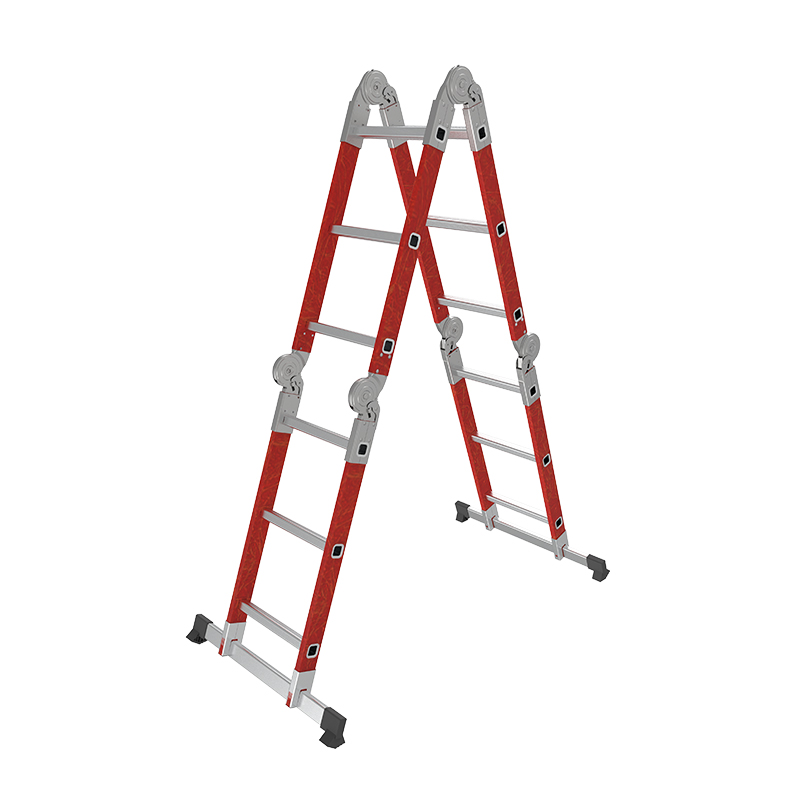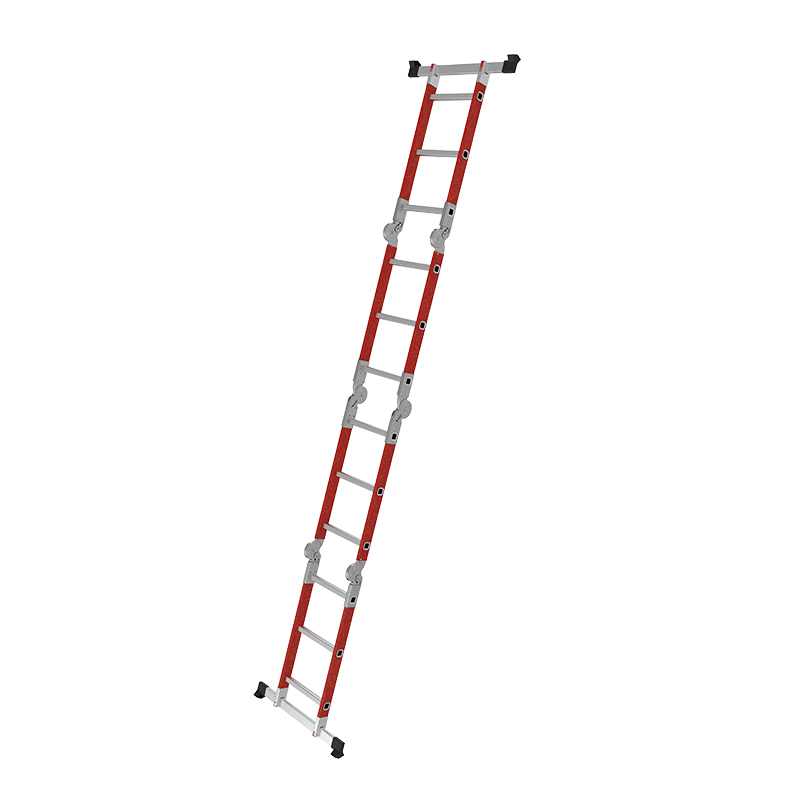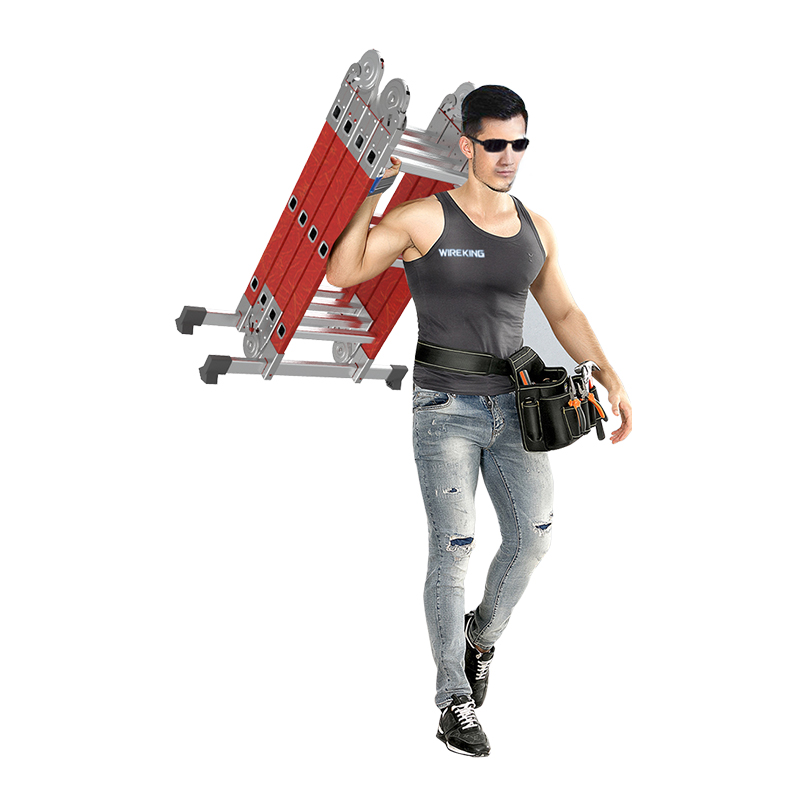 Fiberglass Ladder WK7210-3
Model Number: WK7210-3
Brand Name: WIREKING
Place of Origin: Foshan, China
Size: 3 Type
Material: Aluminum
Open Size: 226x69.5x92cm
Fold Size: 27.5x36x95cm
Net Weight: 13kg
Package Size: 37x28.5x96cm
Max. Load Capacity: 150kg
Max. Working Height: 236m
PRODUCT Description
The fiberglass multifunctional joint ladder designed and produced by WIREKING.
The 4x3 multifunctional joint ladder is suitable for most high-level tasks, such as:
cleaning doors and windows, installing and repairing circuits, indoor decoration, outdoor whitewashed walls, etc.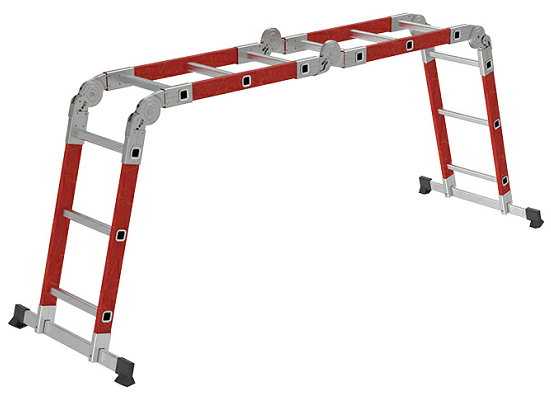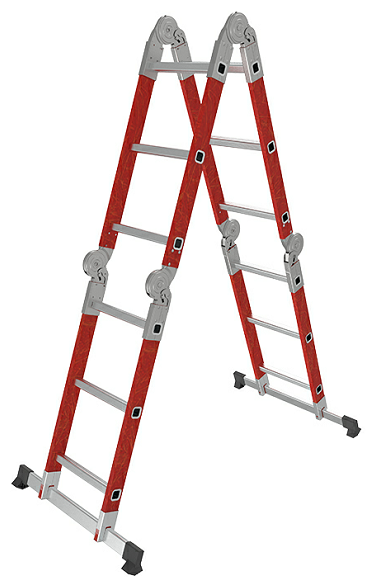 Main material: glass fiber+aluminum
Color: silver+red
Series: 4x3 multifunctional joint ladder; 4x4multifunctional joint ladder
Max load capacity: 150kg
Size:
Item No.
Open size (cm)
Fold size (cm)
Net weight (kg)
Bundle size (cm)

Pcs/

bundle

Loading QTY (pcs)
20GP
40GP
40HQ
WK7210-3
60x226.5x92
60x26.5x93.5
16
35.5x27.5x94.5
1
270
596
714
WK7210-4
60x297x124.5
60x26.5x122
18.2
35.5x27.5x123
1
208
458
541
Features:
1.Good electrical insulation and Suitable for electrical work.
2.High tensile strength, good heat resistance and corrosion resistance.
3.The ladder body is made of glass fiber, and the joints and treads retain the material structure of the traditional aluminum ladder.
4.The widening and long legs at both ends make the structure stable and durable;
5.The joints are stamped and formed by thickened steel plates to ensure the safety of the ladder.
6.Working height can be adjusted freely.
7.Multi-function and multi-scene use.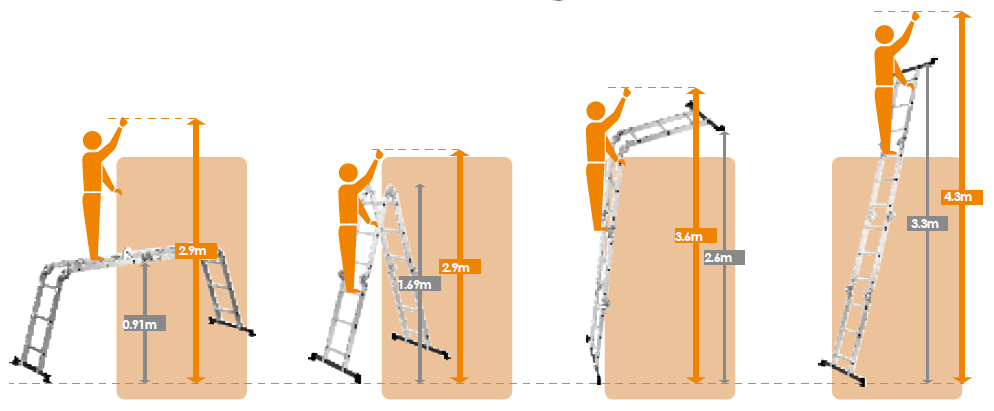 CONTACT US


Guangdong Wireking Household Products Co., Ltd.
We are always providing our customers with reliable products and considerate services.
If you would like to keep touch with us directly, please go to contact us