Daily Tips For Multi Purpose Folding Ladder
By:Wireking
Date:2022/03/21
1. Why You Need The Aluminium Ladder ?
A multi purpose folding ladder is ideal for use at home or at work. Its lightweight aluminum design and adjustable rungs make it a flexible and convenient option for a variety of uses. It has a sturdy construction and can be used as a telescoping ladder, twin stepladder, or stairway stepladder. It can be used as two separate scaffold bases and telescopes into a compact package. It features an extended telescoping ladder, a twin stepladder, and two scaffold bases. A low-level platform makes it perfect for basic maintenance and decorating jobs. The ladder's rungs are wide enough for you to hold a variety of tools while you work. It requires little storage space and is easy to carry. If you're working on a large project, you can even keep the multipurpose folding staircase in your garage.
Wireking multi purpose folding ladder has many features to suit a variety of tasks. It is lightweight and durable. It can be a sturdy tool for any task. Unlike other products, it is also lightweight and portable. It is easy to store and transport. It is very convenient and has an extended lifespan. There are also many different uses for a multi purpose folding ladder. If you need a stepladder to do some decorating or other odd jobs, this is the perfect tool for you. Designed with a sturdy aluminum structure, our steel folding ladder can be folded in many ways. It can be used as a twin stepladder, a stairway stepladder, and a double-sided a-frame stepladder. The 3 step folding ladder is also very light, so it is easy to transport. It is also compact and easy to store. You can use it anywhere you need a ladder, and it doesn't take up much space.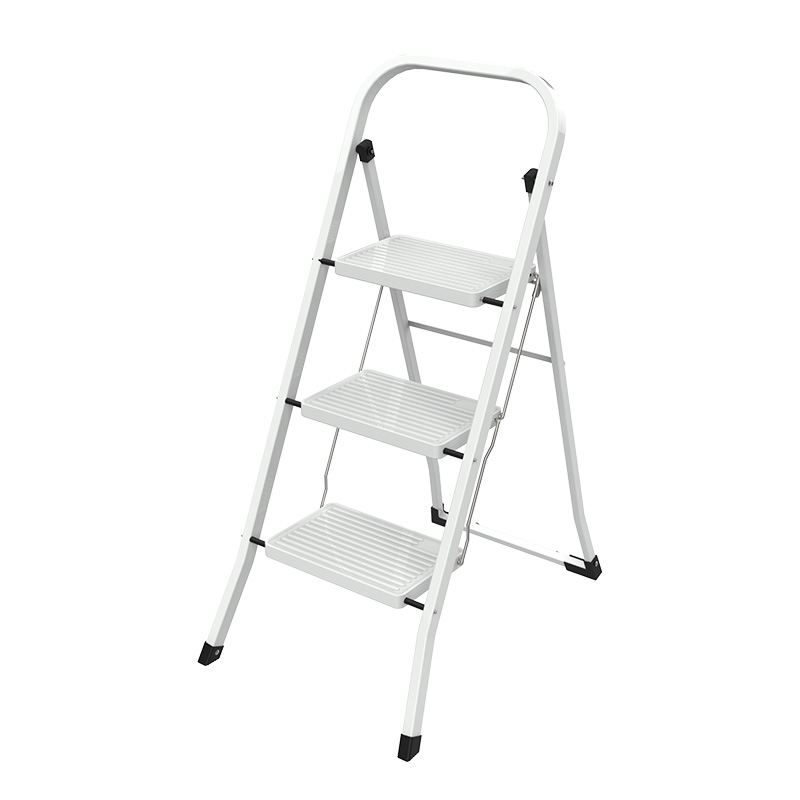 2. Details Of Steel Folding Ladder WK2030-4
Our aluminium folding ladder WK2030-4 is the perfect solution for a variety of tasks. It folds down to a convenient size for easy storage and its wide base makes it ideal for many different applications, from changing light bulbs to tree surgery and hedge cutting. It can even be transformed into a double-sided a-frame stepladder. If you need a multi-purpose ladder for your home or workplace, this product is the right choice. Its versatile design allows you to use it for any application. You can use it as a telescoping ladder, twin stepladder, stairway stepladder, and extension ladder. Its low-level design allows you to keep tools on while working. Its lightweight, compact design means that it's easy to carry and store.
Wireking's multi-purpose ladder is designed to solve all of your ladder needs. Its versatility is perfect for many different uses and is extremely versatile. You can use it for anything from changing light bulbs to performing maintenance and renovation work. It can be converted into an extension ladder or a double-sided A-frame stepladder. The versatility of this product makes it a popular choice for a variety of tasks. These products are perfect for professional and household use. Usually, a multi-purpose ladder can be used for multiple purposes at home. It is a multi-functional ladder with many uses. In addition to being economical, this type of ladder is highly efficient. You can even use it to reach higher places. If you need a multi-purpose ladder, you can choose a model that fits your needs.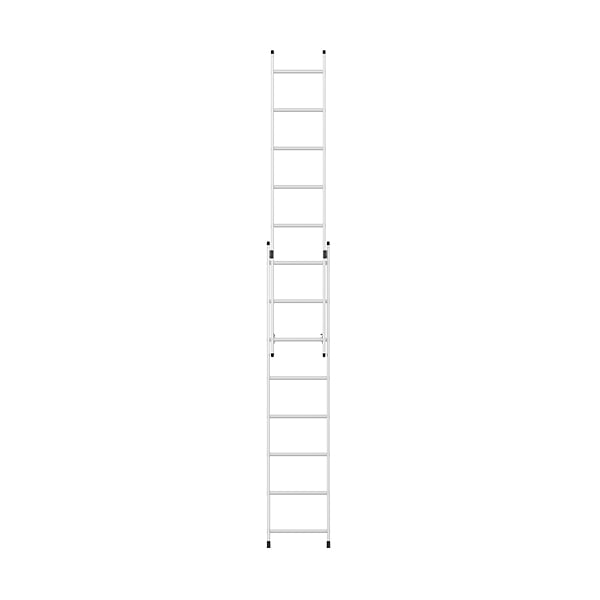 The telescoping aluminium ladder has a wide footrest and a sturdy aluminum frame. Its molded-in slots allow you to place your tools without getting down on the ladder. Apart from the durability of an aluminium folding staircase, it is also lightweight and compact. The ladder's rubberized side handrails provide safety. The ladder's wide steps and molded-in grooves help prevent slips. The ladder is sturdy, thanks to its aluminum body and is suitable for both commercial and residential uses. The bottom step has a hand grip for support. The foldable design makes it easy to store and transport. This means that it's very convenient for small spaces.
The top step is extra-wide, so you don't have to worry about slipping down. The ladder's extra-wide steps are great for people with low-stability requirements. Those with height requirements should opt for a Telescopic Ladder. Its 1.5-mm aluminum-grade tube is sturdy enough to be used commercially. Moreover, the aluminium Folding ladder is available in two sizes - one is made for domestic purposes and one for commercial use. If you're planning to do a lot of indoor and outdoor tasks, an aluminium folding ladder is ideal for you. The lightweight body makes it easy to carry between jobs. When not in use, the ladder can be folded to a small size, which makes it easy to transport and store. The caution sticker on the top pedal may be difficult to remove, but it's worth the effort. It's also easy to clean, ensuring that it's always in perfect working order.
3. How To Clean The Aluminium Folding Ladder ?
The first step to keeping your aluminium folding ladder in pristine condition is to clean it regularly. You can use a cleaning cloth and a bucket of warm soapy water to remove any oxidation. You can also use a stiff brush to scrub stubborn patches. Once you have removed any dirt and oxidation, wipe the surface with a dry cloth. Make sure to dry the entire surface thoroughly before storing the ladder in a dry location. When not in use, store the ladder in a dry and dust-free place. Do not expose it to rain, water, or the elements. If it's on display, you'll have to protect it from the elements. Avoid leaving it out in the rain or in direct sunlight. Leaving it in the rain will damage the aluminium. Keeping it in a dry, dust-free place will prevent rust and other corrosive substances from penetrating the aluminium.
Once you have used your new aluminium folding ladder for several times, it's time to maintain it. A good maintenance routine will prevent it from rusting or breaking. You should use an aluminium paint or varnish to protect it from scratches. It's also essential to keep it clean as aluminium oxide can scratch or discolor the metal. After a while, this will occur naturally. If you're unsure about the cleaning process, contact us as soon as possible. we will help you determine the proper way to maintain your ladder through oliver@wireking.com.
CONTACT US


Guangdong Wireking Household Products Co., Ltd.
We are always providing our customers with reliable products and considerate services.
If you would like to keep touch with us directly, please go to contact us